How to Save Money on Fuel Costs for Your Repossession Service Trucks
Fuel costs are one of the largest expenses a repossession service has to deal with. rising fuel costs are a problem for every repossession service today. So how can you combat rising fuel costs and keep your prices competitive? Repo Times has compiled a few good ideas to save fuel and money for your repossession service.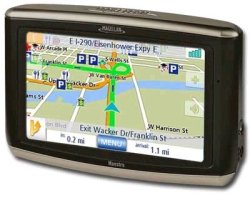 The best way to save on fuel costs for your repossession service is to be organized. Lay out your route using a GPS navigator and you can shave 100 miles a week off of every repossession service truck you have on the road. The GPS units will pay for themselves in the very first week. Input all of the addresses you need to run and let your GPS plan your route in the most fuel efficient path. It may take you 5 minutes to input your addresses, but it will save you a lot of money in fuel costs in the long run.
Another fuel saving tip for your repossession service fleet is to keep your trucks tuned up and in good running condition. Just changing a repo trucks air filter can get you 5 extra miles per gallon. When your air filter is clogged it let's less air into the mix and extra fuel is burned. Having a clean air filter is one of the best ways to improve your gas mileage on your repossession service fleet.
One final suggestion for how to save on gas costs for your repossession service is to check the internet for the lowest gasoline prices in your area. Some gas stations charge more than others. Knowing where you can get the best deal on gasoline or diesel can amount to hundreds of dollars per month in savings.
What's your opinion?

Reader Comments: