Terms & Conditions
Repo-Times.com is an online publisher of news and information that is relevant to the repossession service industry. We also produce an online forum for discussions of repossession related current events, and topics of interest to the repossession service industry.
By using this web site you are agreeing to the following terms and conditions: If you do not agree with these terms and conditions, you must leave the Repo-Times.com website now.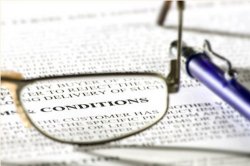 Repo-Times.com does not offer legal advise or interpret the law. Do not make any changes with the way your repossession service does business without checking with your attorney first.
You agree to hold Repo-Times.com, its owners, publisher, authors, contributors, or advertisers harmless for any direct, indirect, consequential, or any other damages suffered as a result of using the Repo-Times.com web site, or information, or products obtained therein.
Repo-Times.com will publish articles, letters to the editor, and other information from time to time that do not reflect the opinion of Repo-Times.com owners, managers, or advertisers.
Repo-Times.com does not endorse or recommend any products or services advertised or mentioned on the Repo-times.com web site. Caveat Emptor!
Repo-Times.com will protect it's subscriber data base with both physical, and electronic security measures. We will not release, sell, or give your email or contact information to anyone unless Repo-Times.com is directed to do so by a court order.
Repo-Times.com does not send spam. We will only email you notices when a new issue of Repo Times is published. We will also send you responses to any ads that you placed on the Repo Times web site.