Repossession Service Locksmiths
Many repossession services are outsourcing their repossession service locksmith needs to outside companies. With every vehicle manufacturer changing their key formats every year it is more cost effective to outsource their locksmith services as opposed to making their repossession service keys in house. What are the advantages and disadvantages to outsourcing your repossession locksmith services?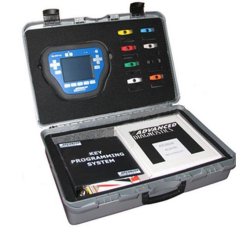 Key technology is changing with each new vehicle model year. Every vehicle manufacturer uses it's own key technology. It can cost your repossession service thousands of dollars each year to keep your repossession service locksmith skills up to date and current. Purchasing new locksmith equipment each year can be equally expensive. You have to make thousands of keys each year to come out ahead.
Using a repossession service locksmith is a much more cost effective way to get keys for your repossessed vehicles. Most repossession service locksmiths will come to your repossession service lot and make the keys you need on the spot. Usually for not much more money than you could have made the key yourself.
Most repossession services will try to trade the debtor their personal property that was left in the repossessed vehicle for their keys. Most debtors leave so much stuff in their vehicle that they have to trade their stuff for their keys. Many repossession services are getting keys from the debtor in excess of 90% of the time.

Repo-Times.com endorses the following repossession service locksmiths for any repossession keys you may need for your repossession service.
What's your opinion?

Reader Comments:
Repo Bob Says: We have used a repossession service locksmith for years. The locksmith comes to our lot once a week and makes all of the keys we need for our repossessed vehicles on the spot. Locksmith technology changes to quickly for your average repossessor to stay current with.