Repossession Service Complaint Boards
As you are probably aware there are numerous online complaint boards where anyone with a beef against a repossession service can post an online complaint. Some repossession services have been unfairly represented on the complaint boards by debtors, X employees, and competitors. So what can you do if your repossession service has been unfairly attacked on a repossession service complaint web site?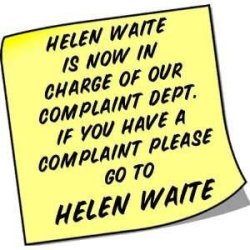 Most of the repossession service complaint board web sites offer little or no recourse to a repossession service that has been unfairly attacked on their web site. Even if you can prove that the allegations made against your company are false the complaint board web sites require you to pay $2,000 to send your case to an arbitrator. It's not really a fair process and if the arbitrator rules against your repossession service you have lost $2,000.
Yes, most of the repossession service complaint web sites offer you the opportunity to post a rebuttal for free on their web site and it is highly recommended that you post a rebuttal to any complaints against your repossession service. Simply state the facts of what happened, be professional and positive, keep emotion out of your response. Educated readers will be able to read between the lines and figure out the debtor is posting malicious information since they got their vehicle repossessed.
The repossession service industry is negatively biased. If you do a great job and repossess 200 cars in one week for your lenders, there are 200 individuals that are mad at your company for doing a good job. Most lenders realize this is the situation and they don't really follow the repossession service complaint web sites too closely.
If a debtor does call you directly to complain about the repossession it is best to take 5 minutes and hear them out. Sometimes just letting the debtor vent his frustrations will solve the problem. If you don't allow them an opportunity to vent you may spend a lot more time trying to undo the damage that the debtor did because you didn't take the time to listen.
---