Accessing Onstar and Lojack
If your collateral has Lojack or Onstar and you can't seem to find the car you are trying to repossess you may be able to access the GPS information from Onstar or Lojack to locate your collateral. You can't do it on every repossession assignment you have, but you can access it on some cases where you are stuck. Follow the link to see how and when you can.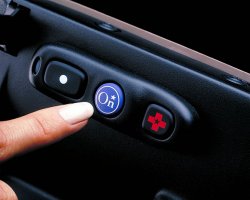 It is a secret in the repossession industry that you can access the GPS coordinates of the vehicle you want to repossess if the vehicle has an Onstar style assistance computer. When Onstar first came out you could call Onstar and tell them that you were the owner of the vehicle you are trying to repossess. Tell them you got drunk last night at a friends bachelor party and you can't quite seem to remember where you left your car. Onstar would ping your car and tell you It's exact location.
That ruse does not work any more. There was a situation where a man's wife left him and took his truck, he got Onstar to tell them where his truck was and he went and killed his wife, so none of the Onstar style companies will tell you where your vehicle is any longer.
There are a few Exceptions to this, if the vehicle you are attempting to repossess is listed as stolen, Onstar will provide the vehicles GPS coordinates to law enforcement or the lien holder. If the vehicle you are attempting to repossess was purchased under fraudulent circumstances you may be able to get the lien holder to file a police report and then involve Onstar. Many times you can get them to give you a 30 day history of the vehicles location.
If you are working on a private party repossession assignment where the owner of the car has hired you to repossess their car from a third party you can install an app on your smart phone that will locate the car for you.
These are some of the more popular cellular based roadside assistance companies:
Buick, Cadillac, Chevy, and GMC uss the Onstar System.
BMW uses BMW Assist.
Mercedes uses Mbrace.
What's your opinion?

Reader Comments: