Repossessions and Color of Law
Did you know that if the police assist a repossessor in repossessing collateral that a court may make you give the collateral back? It's true and it has happened in several recent court cases. So what is "Color of Law"? Police are prohibited from interfering in a civil matter, if they do, it is called Color of law. Courts have ruled that police telling or inferring that the debtor must give the collateral to the repossessor falls under color of law.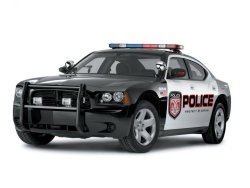 Since repossessions are a civil matter the police may not influence the debtor to surrender their collateral to the repossessor. If the debtor calls the police and says that the repossession service agent is breaching the peace, the police can and will chase the repossessor off of the property. Since breaching the peace is a criminal matter the police have not violated the color of law.
When performing a repossession do not just put the car on your truck in the debtors driveway and then knock on the debtor's door in an attempt to trade the debtors personal property for the keys. It is very important from a legal standpoint that you tow the vehicle off of private property, (the debtors driveway) and park on the street, which is public property. Call the local police department and log the date, time, location and vehicle information for the repossession with the police dispatcher. Also advise the police that you have already repossessed the vehicle and are now going to knock on the debtor's door and demand the keys. This will help cover you legally if the debtor becomes irate and tries to involves the police.
What's your opinion?

Reader Comments:

Mike C Says: Great article, Repo Times Rocks!!! I have been a repossession service agent for 2 years and did not know this aspect of repossession service law. Does this apply nationwide or just in some jurisdictions?
---