Repossession Keys for Chrysler cars
So you have found the vehicle you are trying to repossess, but it is in a location you can't get your tow truck to. Wouldn't it be nice if you could get a key to the vehicle?
Chrysler-Keys.com
offers exactly that service for any Chrysler vehicle.
Chrysler Keys is a repossession service vendor that offers locksmith services for any Chrysler vehicle on the road today. Chrysler Keys can produce a key for you based solely on the vehicles
VIN number
.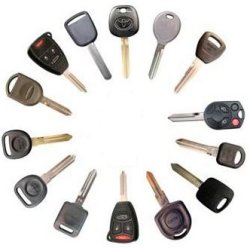 Chrysler Keys only offers their locksmith service to vehicle owners and repossession services. You must fax them a copy of the vehicle's title and a copy of your repossession assignment in order to utilize Chrysler Keys locksmith service.
Chrysler Keys is trying to expand their locksmith service to include GM and Ford keys. They will launch a new web site once they are offering additional locksmith services to
repossession
service companies.
There are many times where a
repossessor
really needs a key in order to repossess a vehicle. It may be blocked in, parallel parked, or in some other situation where the repossession service just can't get a tow truck on the vehicle to be repossessed.
GoJacks
can be used in many situations where the car to be repossessed is blocked in or parallel parked. GoJacks are impossible to use on gravel and very difficult to use on a hill or incline. Having the key is many times the best way to repossess a vehicle you can't get your tow truck to.
Chrysler keys can make a key for you for any Chrysler, Plymouth, or Jeep vehicle on the road today. They use an automated system where you order your keys directly through the Chrysler Keys web site and pay them through PayPal. Prices range from $25 for a key on anything older than 1988 to $175 for a 2010 Chrysler high security key.

What's your opinion?

Reader Comments:

RonRepo says: We have used Chrysler Keys locksmith service for years. Very fast reliable locksmith service. I have repossessed hundreds of cars using keys from Chrysler Keys locksmith service. They are dependable, every key they have ever sent me worked the first time, every time. Highly recommended!

---