Many repossession services have discovered that some lenders are sending out all of their repossession assignments to several repossession services simultaneously. Their flawed thought process must involve thinking that if one repossessor is good two repossession services are great.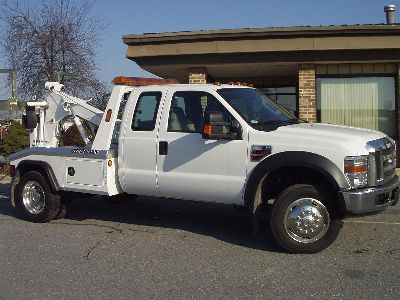 This is not the case at all and is only going to increase the lender's chances of getting sued, and perhaps get a repossessor hurt. It is a violation of the Fair Debt Collection Practices Act to assign the repossession to more than one repossession service at a time. If you hire one repossessor, and then want to hire a second repossession service, you must cancel the first repossession service. Hiring two repossessors to go after the same vehicle is clearly a means of harassing the debtor.
Now let's talk safety of the repossession agent. Lets suppose that the repossession agent for company A attempts to repossess the vehicle in the debtor's driveway. The
debtor
sees the tow truck and advises the repossession agent that they are disturbing the peace and he must leave. A professional repossession agent would have to go at that point. Ten minutes later the repossession agent for company B backs in the same driveway and attempts to repossess the
collateral
, only to be seen by the debtor again.
Pretty clearly the debtor is going to be extremely upset, perhaps even violent. Definitely not a situation any professional repossession service wants to be involved in. Only a less than reputable lender would duplicate a repossession assignment to two repossession services.
Exceptions to this may be that if the debtor works in once city and commutes a long distance to another city. It would be acceptable to hire two repossession services in this situation so long as both repossession agencies were aware that there is another repossessor after the same car. Geographical boundaries should be set up in advance so that each repossessor knows where he is supposed to be looking.
Most repossession services are simply notifying their client that they can't accept repossession assignments that are currently assigned to other repossession agencies. Lenders participating in these practices will quickly learn that professional repossession services will not repossess their collateral if this is how they treat the repossession service industry.
What's your opinion?

Reader Comments:

RepoRob Says: Are you guys picking on CNAC or just their shady repossession practices? LOL There is so much repossession work out there that we won't accept repossession assignments from any lender, big or small that send the same repossession assignment to two different repossession services.

MikeC says: I know a repossession agent that got hurt because of a lender double assigning the same repossession. Very bad practice.