Most repossession service companies have a moratorium on repossessions during the week of Christmas. Does this mean that you can't repossess any vehicles during the repossession moratorium?
Most repossession service companies stop all repossession activity the day before Christmas and resume repossession activity the day after Christmas. It would be incredibly bad public relations if your repossession service repossessed a car that was full of the grandchildren's Christmas gifts.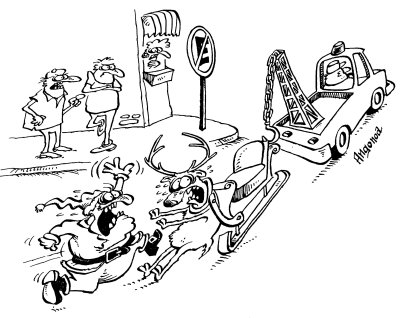 As a repossession service owner you should check with every one of your clients and see if they are in agreement with your repossession moratorium dates or if they would like to extend the dates. Some lenders may even give an exemption to the moratorium on collateral they are having difficulty in repossessing, knowing that they will be in Mom's driveway on Christmas.
Most banks do not want to be associated with this sort of "Scrooge like" bad publicity. Banks spend millions of dollars in advertising to improve their image. One news story of how they repossessed the family car and the children's Christmas presents would be devastating to any corporate image.
If you have buy here, pay here car lots as customers of your repossession service, they may chose to not afford their debtor's any respite during the Christmas holiday. It is always best to check with each customer and see how they want their repossession assignments handled during the holidays.
Sending your customer's a form where they need to indicate in writing what specific dates they would like their repossession moratorium to cover. Follow the fax up with a phone call to the repossession manager, it's a great opportunity to make sure your repossession service is meeting their repossession needs.
If there is a specific repossession assignment that one of your lenders would like you to repossess on Christmas, they should put that in writing so that there is no confusion as to how the lender wants that repossession assignment handled.
What's your opinion?

Reader Comments: