Departments:

Advertisers
Classified Ads
Letters to the Editor
Repo Discussion Board
Repo Help Wanted Ads
Repo Law Dog
Subscribe for free
Article Index

Previous Editions:

First Edition
Second Edition
Third Edition


Free Repo Times Coffee Mug
The Repo-Times.com free coffee mug offer has expired. We have given away all 200 free coffee mugs to new subscribers of the Repo-Times news service. Don't worry if you didn't get one Repo Times will be running the same promotion in our first edition of 2011.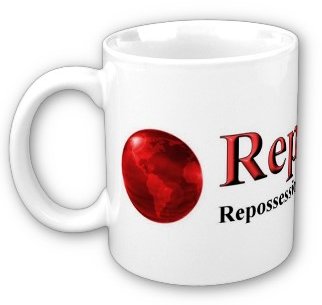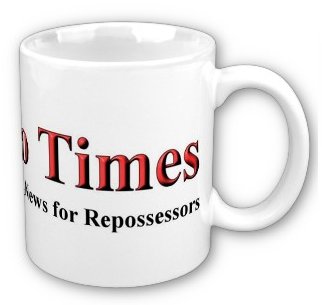 Everyone loved our free coffee mug promotion so much that we are going to make the same offer in our first edition of 2011. Repo Times will be giving away more free coffee mugs at The 2010 CARSOA repossessor's convention in Vancouver, BC. We will also be giving away Repo Times key chains and a limited amount of t-shirts at the CARSOA convention.
What's your opinion?

Reader Comments:

RonRepo Says: Thanks for the free coffee cup. You were right, I now have the largest coffee cup in the office. Boss told me he was going to repossess my coffee cup. Thanks again!

DonMeister Says: Awesome coffee cup, thanks a lot. Love the repossession news articles, they are very informative. I will be at the CARSOA Convention in Vancouver, hopefully I can pick up a few more free coffee cups for the repossession agents in my office.

BankerBob Says: Love the coffee mug. It intimidates debtors when they come into my office and the see the Repo Times coffee mug sitting on my desk. The coffee mug says it all. Thanks again for the great repossession news articles and repossession law discussions.

---