Hold Harmless that Don't
There are some shady lenders that are sending repossession services hold harmless agreements that do not hold the repossessor harmless, instead they are worded that the repossession service is agreeing to hold the lender harmless.
In the last several years there have been some shady lenders that are sending repossession services a hold harmless that states the repossession service agrees to hold the lender harmless from any claims. This is the complete opposite of the repossession service industry standard where the lender is supposed to agree to hold the repossession service harmless from any claims.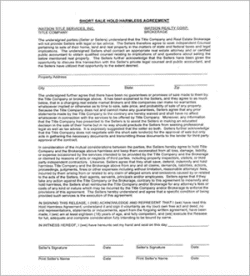 Essentially when a lender agrees to hold a repossession service harmless, they are agreeing to pay the legal bill for the repossessor if a law suit is filed against the repossession service, as a result of performing the repossession.
Be certain that someone competent is reading every hold harmless that is sent to your repossession service, making sure that the hold harmless is worded properly.
One solution to this problem is to insist that customers sign your hold harmless that your company attorney has approved. Most of the larger repossession services across the USA have insisted on lenders using the repossession services hold harmless agreement.
If a lender should happen to send you a hold harmless asking that the repossession service hold the lender harmless, simply inform them that your insurance requires that the lender hold the repossession service harmless, not visa versa. You would be happy to repossess their collateral if they will sign your companies repossession hold harmless and fax it in.
Several large repossession services have already been burned by these sketchy hold harmless repossession contracts. Make sure your repossession service is not one of them. Your repossession service insurance costs will skyrocket if you accept one of these funky hold harmless repossession assignments and there is a lawsuit.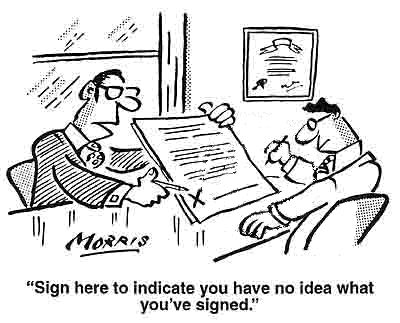 What's your opinion?

Reader Comments:

RepoRick says: I think that some lenders are so used to sliding stuff past their debtors that they think they can slide stuff like this past the repossession services that they hire.

---